By Paul Glassman
Director of Scholarly and Cultural Resources
February 13, 2022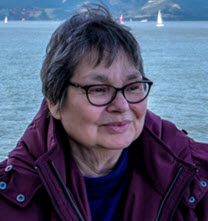 LIBRARY BOOK TALK
Joan Gluckauf Haahr on
Prisoners of Memory: A Jewish Family from Nazi Germany
VIA ZOOM | Wednesday, Feb. 16, 7 p.m. | Register
Based on a trove of letters from family members, the author will discuss some of their day-to-day experiences, which culminated in Kristallnacht, ghettoization, deportation, and murder.
---
LAST CALL FOR SUBMISSIONS TO 2022 CATALOG OF UNIVERSITY AUTHORS
Faculty and staff members: document your research and creative activity at Yeshiva University in the Catalog of University Authors! Send your citations by Monday, February 14 to Paul Glassman, Director of Scholarly and Cultural Resources.
---
PRAGUE BIBLE ILLUMINATOR IDENTIFIED
Jan Dienstbier, Charles University, Prague, authority on medieval illuminated books, visited Yeshiva University to examine the Prague Bible and attributed its illumination to the workshop of Valentine Noh, illuminator also of a Latin prayerbook at the Getty Center in Los Angeles. Gift of Ludwig and Erica Jesselson in 1985.
---
STUDENT LIBRARY RESEARCH AWARD NOW ACCEPTING SUBMISSIONS
Are you an undergraduate student? Have you written a research paper between Spring Semester 2021 and now? Why not submit it for the Library Research Award? The deadline is April 12, 2022, at 11:59 p.m.
---
HONORS THESES AND SENIOR PROJECTS FEATURED IN YAIR
Yeshiva University students can proudly include their scholarly writings in the broader academic conversation through publication in YAIR (Yeshiva Academic Institutional Repository). More information about this scholarly resource can be found here.
---
COLLECTION HIGHLIGHT
Yeshiva University Libraries recently acquired a color portrait of Rabbi Abraham Gombiner (c. 1637-1683), author of the Magen Avraham, the classic commentary on the Shulḥan ʻarukh, Oraḥ ḥayyim. The portrait seems to date to the early 20th century and bears resemblance to two other portraits, one of which was published by a descendant of Rabbi Gombiner in Sefer Tsemaḥ le-Avraham (Warsaw, 1935). The subtle differences between the portraits may perhaps point to an earlier, as yet undiscovered portrait, on which both may be based. Zoltan Erenyi Charitable Fund.
---
GABRIEL GOLDSTEIN BEGINS AS INTERIM DIRECTOR & CHIEF CURATOR AT MUSEUM
Gabriel Goldstein has been appointed Interim Director and Chief Curator of the Yeshiva University Museum and began in that role on Jan. 18, 2022. Goldstein currently consults with the museum as Project Director for the upcoming exhibition Becoming the Rambam: Highlights from The Robert & Debra Hartman Maimonides Library (working title), scheduled to open next winter.
---
VIRTUAL SERVICES CONTINUE